Ya'll, you MUST check out my friend Ashley's
blog.
She is a graphic designer extraordinaire and makes absolutely drool-worthy custom invitations and stationary. She seems to have that rare knack of reading your heart and designing something to match what you couldn't quite envision yourself. She also will design fabulous business cards and logos, helping with the branding of your business.
Check out these wedding invitations she designed: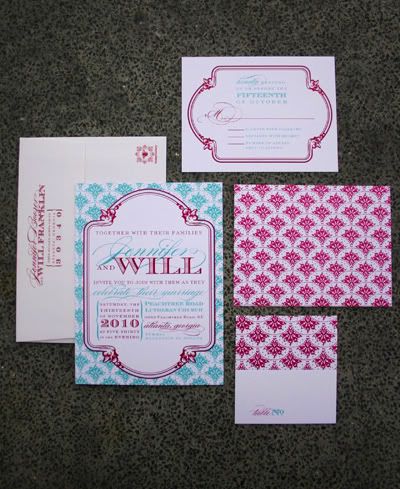 Not only is she a graphic designer extraordinaire but she also happens to be a renaissance woman of all things crafty. She can make just about anything for you. No, really.
I'm just loving this initial pillow she made as a gift for a 5 year old little girl.
Ashley just launched a Winter 2010 stationary collection along with her
Etsy
site, which you really must check out.