This beautiful weather we have been having has got me thinking about baby bellies....my baby's belly to be exact, in a swimsuit. I can't wait to see her playing in the sand with her baby belly and little baby thighs sticking out of a swimsuit. Be still my heart.
Here are some little suits I am just lovin':
retro sailor suit for baby, what's not to like?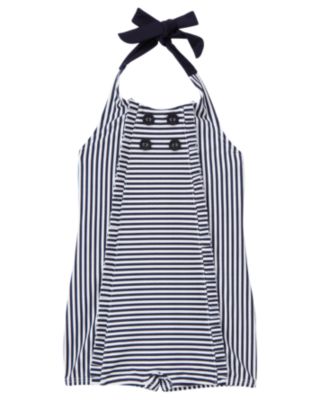 Janie & Jack
eee!! I love this one. I think this might be the winner
for Adoration. I want her little baby belly to show. and it's in yellow.
and polka-dots.
Gymboree
These are for older kiddos and not babies, but I wish they
were for baby girls too (umm...and for adults.)
just look at that little pocket.
Now adult swimsuits aren't nearly as fun, but I am determined to rock a bikini post-baby. So I've been checking out some online.
In theory I love all the retro-inspired, high-waisted swimsuits out there. But I have a short-waist, so I'm not sure how it would work. I would need to try it on.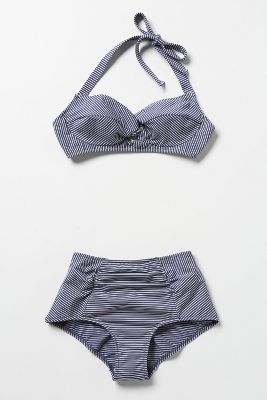 Anthropologie
I like how clean this one looks and the lil' buttons.
{Remember to send some love my way and
VOTE HERE
.}